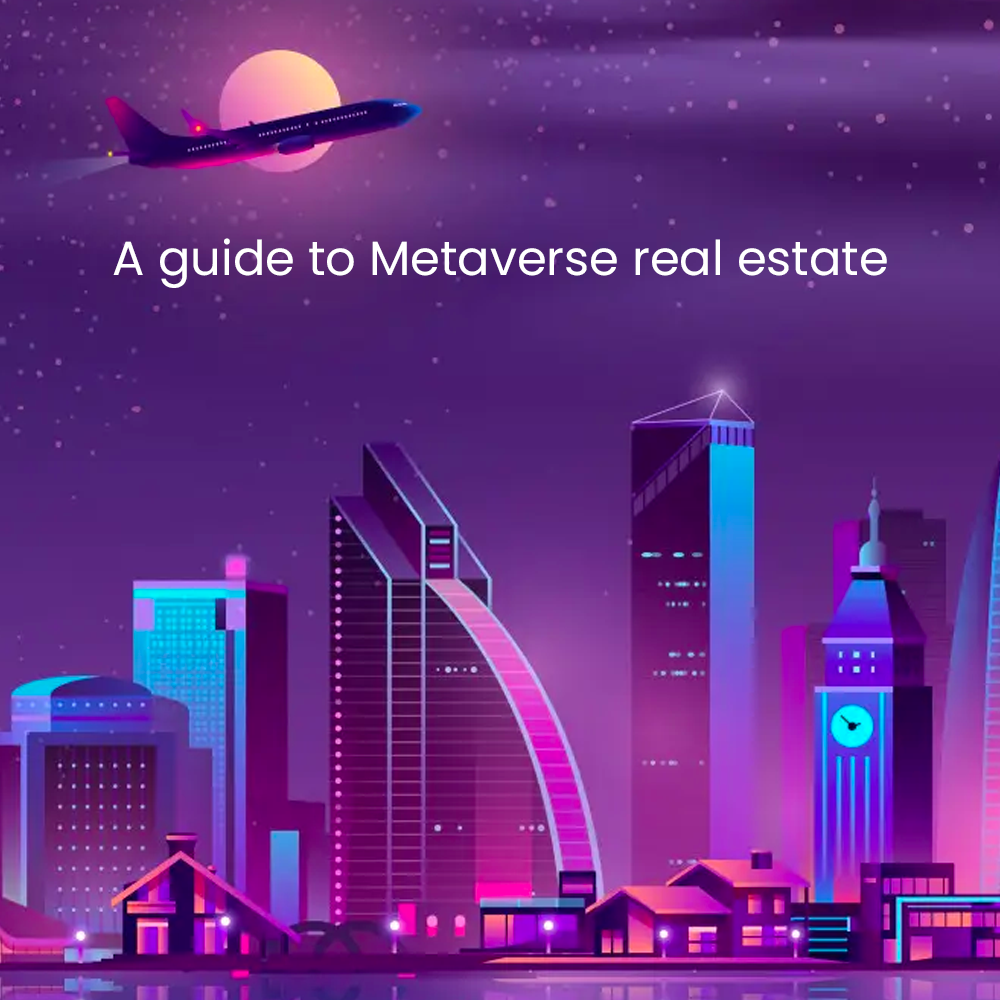 The Metaverse might be considered a relatively new concept. But it is not as new as you think. It's been a long time since people have been working on it and building whole worlds. Investing in the Metaverse, especially in Metaverse real estate, has the potential for very high returns. That is why metaverse has attracted many investors and has become a hot topic.
Metaverse is one of the most rapidly growing economies in the world. The immersive and engaging nature of the virtual world has blurred the boundaries between the real and the virtual worlds. That is why many big names and companies are already developing their virtual presence in the Metaverse through making investments. But like any other form of investment, investing in the Metaverse might pose risks to individual investors.
In this article, we give you a comprehensive guide to Metaverse real estate, defining what it really is, how it works, and what its challenges and risks are. Equipping yourself with the necessary knowledge of the field allows you to benefit from a lucrative investment that is worth the potential risks.
What is Metaverse real estate?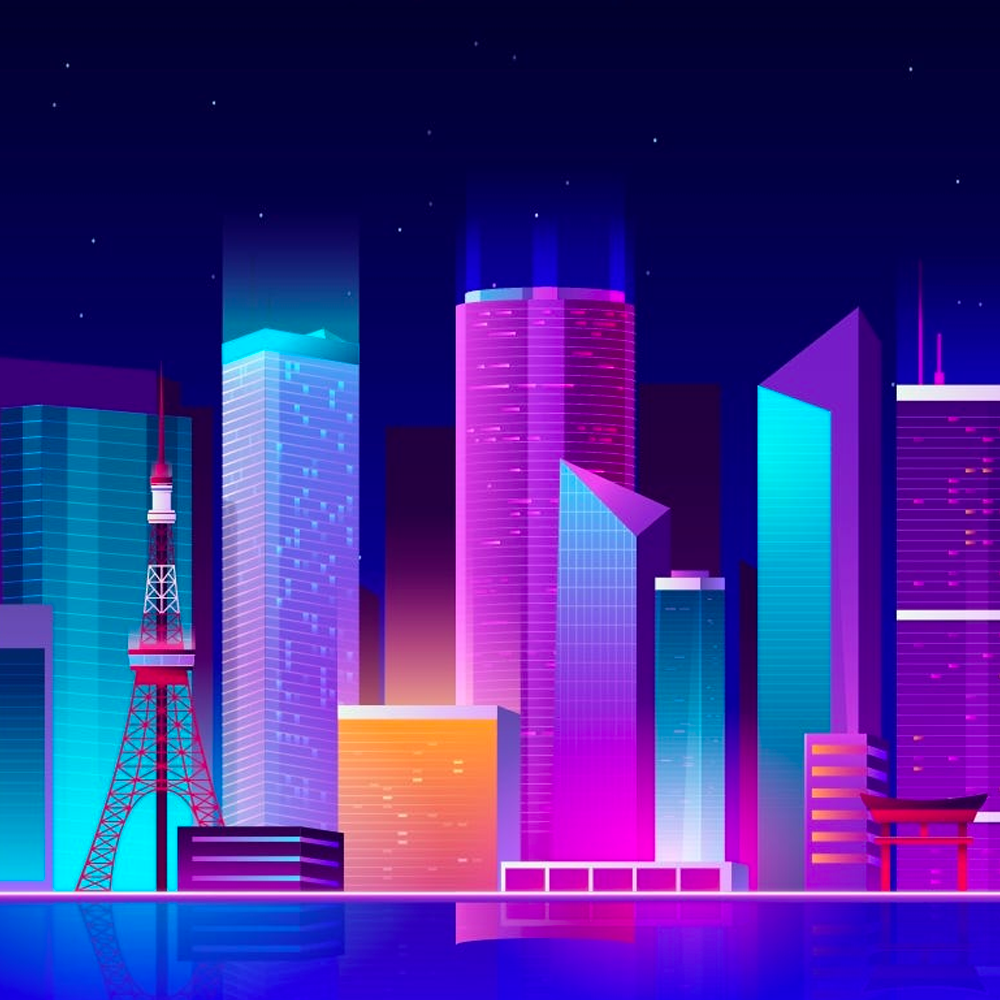 Real estate in the Metaverse refers to pieces of land in the virtual world. While the land is merely pixels in the virtual world and does not have a physical form in the real world, Metaverse property is far beyond just a digital image.
Land in the Metaverse is a programmable space in the virtual world that can be used for a multitude of purposes. Land is actually a platform that people can use to open online stores, socialize, hold events, play games, or even build a home on it.
In other words, real estate in the Metaverse provides people with a place to connect and socialize with people around the globe. Just like physical property, virtual properties can be developed to your own liking. It can also be rented or leased.
In Decentraland's first land auction in 2017, a plot of land was sold at an average price of $20. In 2021, the same parcels of land were sold for an average price of above $6,000. In recent years, the Metaverse real estate price has witnessed a boom. Hence, investing in it can be a huge opportunity for earning profit.
Benefits of investing in metaverse real estate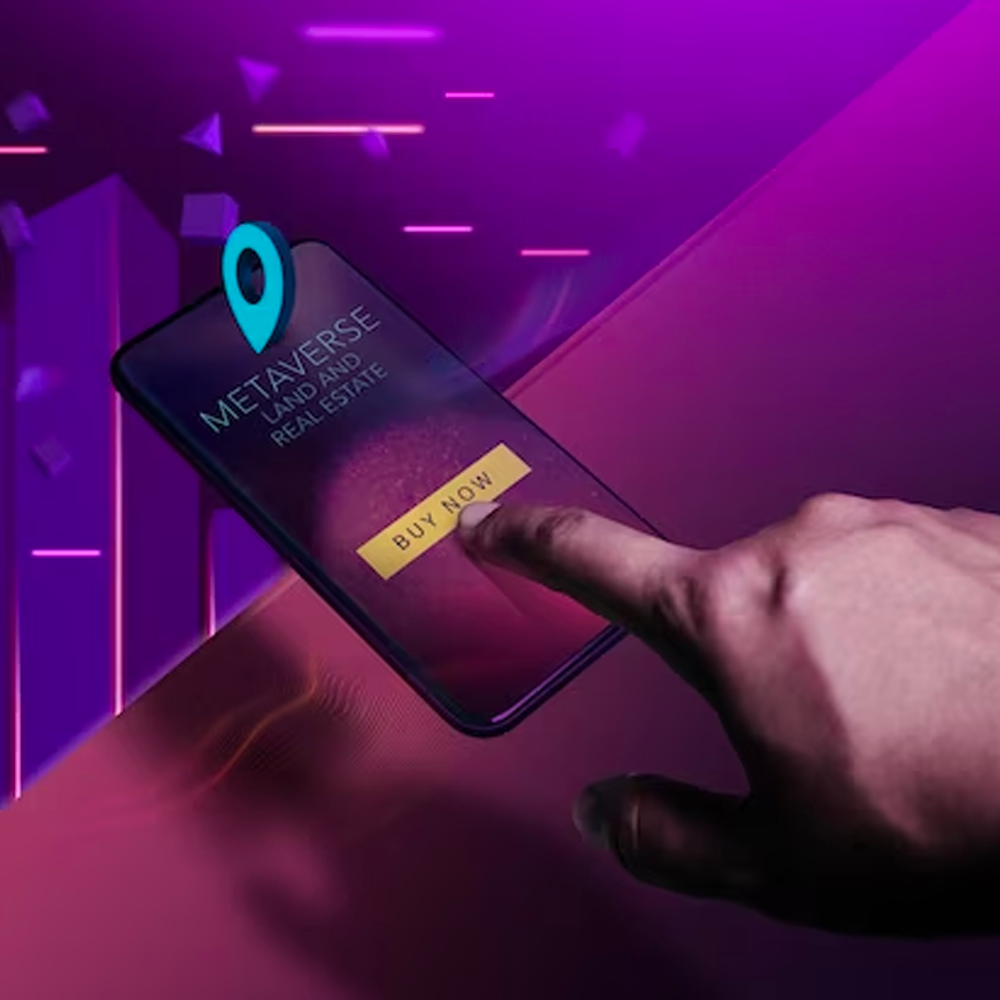 As we mentioned earlier, Metaverse property provides a place for people to connect, socialize, and transact in the virtual world. The metaverse provides a seamless experience that allows people living in different parts of the world to communicate with each other. Here are some of the purposes that real estate in the metaverse can be used for:
Individuals can use their land to socialize, play games, etc.
Brands can use their virtual property for advertising, provide unique customer experiences, hold product launch events, or even sell virtual or physical products.
Investors can flip or lease their property or decide to rent it out.
Lands can be used for virtual tourism. Visitors can use their VR headsets to visit various places and have an immersive experience.
Metaverse property can be used as venues for holding events such as conferences, concerts, parties, casinos, art galleries, and many more.
These were only a few of the purposes that can be named for Metaverse property. Of course, individuals and companies can go creative and find novel ways of benefiting from the land they have purchased.
The market for virtual real estate is only getting bigger. Metaverse property prices rose 700% in 2021, and the overall market reached $500 million. With the positive outlook on metaverse growth, companies have been heavily investing in virtual land properties.
In 2021 a property adjacent to Snoop Dogg's in The Sandbox was reportedly bought by an anonymous buyer for $450,000.
As the popularity of real estate in the metaverse continues to grow, its value is forecasted to have a CAGR of 31.2% from 2022 to 2028.
So, is Land in Metaverse a good investment? Digitized land offers a lucrative opportunity for the ones who are smart enough to invest in it at the right time and in the right way.
Risks of investing in Metaverse real estate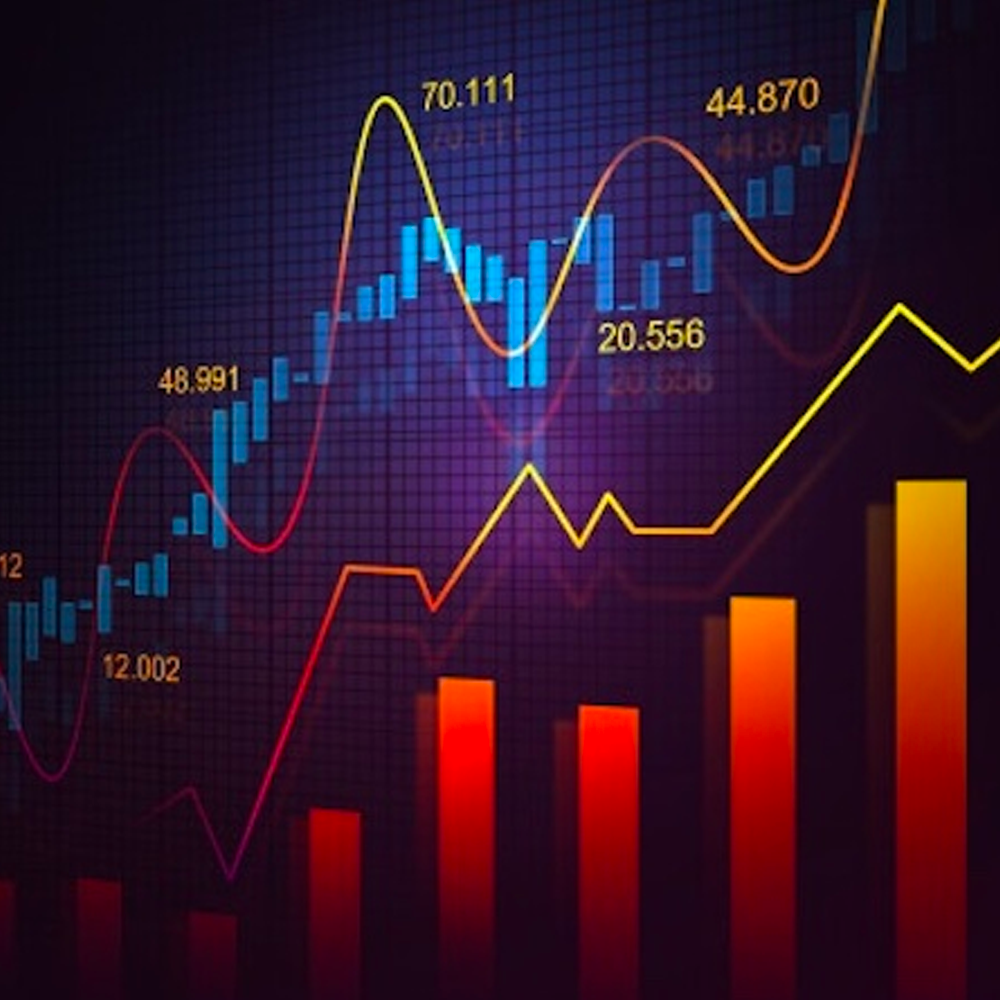 Due to its relative newness, investing in the metaverse can pose certain risks aside from its potential profit.
Although the growth of the virtual world is very promising, no one can predict exactly how the industry will grow. That is why investors must take caution if they want to invest in virtual real estate.
First of all, physical land in the real world gets valued or devalued due to market conditions, the environment, etc. But, all these tangible factors of the physical have no impact on the metaverse real estate. So, the only variable that impacts the value of the real estate in the metaverse is the volatility of cryptocurrencies. That is why Metaverse investors must understand the volatility of digital assets and always bear in mind that their investments could be at risk of becoming illiquid or worthless if the value of the Metaverse asset suddenly drops.
Or in other cases, if a Metaverse platform decides to go offline permanently, the real estate in them would also become nonexistent.
Metaverse investors also must be aware of the high fees associated with Metaverse marketplaces and ensure that they can cover these costs.
In addition, individuals must consider that investing in a virtual reality world comes with inherent security risks due to the use of blockchain technology.
Metaverse investors must ensure that they are taking appropriate steps to protect their Metaverse holdings, such as using two-factor authentication.
One great rule of thumb for investors to follow is to always remain up-to-date with the various regulations governing Metaverse trading as well as the latest news in order to minimize the legal risks associated with their investments.
How to buy Metaverse Land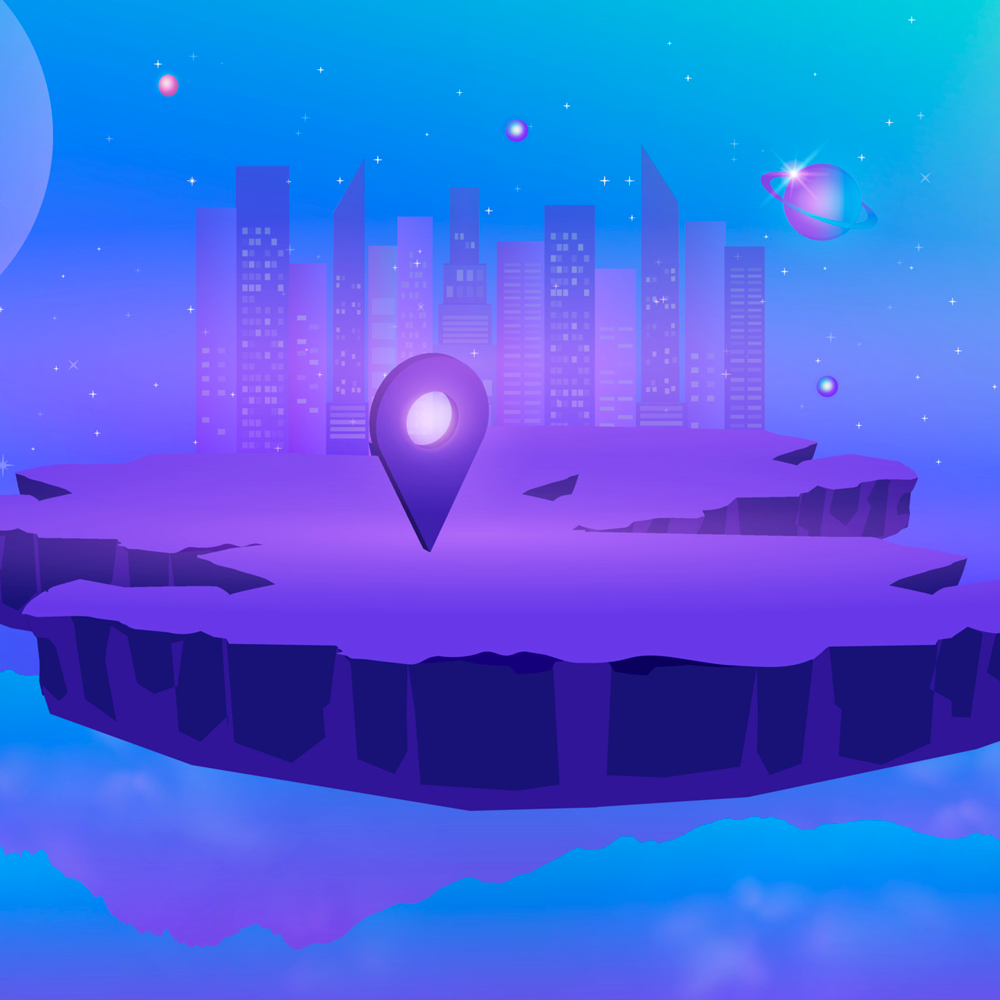 Buying a virtual land shouldn't be much of a hassle. If you are familiar with the principles of NFT sales, buying real estate in the metaverse won't be difficult for you.
Metaverse platforms can be easily accessed through a desktop or mobile platform. Interested buyers can view snapshots of available land along with its specifications, such as location, utilities, transaction history, etc.
Remember that in the metaverse, Land is exchanged as an NFT. So if you are interested in purchasing land, you might either look at the metaverse's own marketplace or a secondary NFT platform like OpenSea and Binance NFT.
Here are the steps you need to take in order to purchase Metaverse real estate:
Create a digital crypto wallet – you need digital money to buy a property in the metaverse. A digital wallet is necessary for you to hold your digital money and asset. You need to make sure the crypto wallet you go for supports the currency of the virtual platform you want to buy from.
Buy cryptocurrency – in order to complete a transaction in a metaverse, you need to have the currency of that platform. Some of the popular currencies or ETH, MANA, or SAND that you can buy from exchanges such as Binance or Coinbase.
Choose a metaverse – you can compare and contrast available metaverse platforms. You can choose to buy land in platforms such as Decentraland or Sandbox, or if you are interested in TPA (teleport plaque address), you can visit Stage Meta.
Make your purchase – once you have your digital money in your wallet and you have decided on the platform and the land you wish to buy; you can go ahead to make the purchase. Once your transaction is confirmed, you should be able to see your land as an NFT in your wallet.
As simple as the steps above, you can start to invest in metaverse real estate. You can now choose to hold on to your property, build something in it, flip and resell it, or rent it out for a steady stream of income.
Where to buy Metaverse land
In the previous section, we mentioned that you need to choose a platform to buy land from. These metaverse platforms are exactly the place where investors can buy metaverse real estate. In what follows, we give you a preview of the most popular metaverses where you can buy land:
Decentraland – this metaverse has the most expensive sales with plots of land up to millions of dollars. It is a 3D VR platform built on the Ethereum blockchain. Ownership of land parcels is given through LAND NFTs. To purchase LAND, users must have MANA tokens.
Sandbox – this metaverse currently owns approximately 62% of the entire virtual real estate market. LAND in Sandbox currently costs an average of $11,000 with premium lots selling between 20 to 30 thousand dollars. The utility token of this platform is SAND.
Stage Meta – Stage Meta is the largest Metaverse platform developed especially for online businesses. It currently consists of five Worlds, broken down into different Land sites where Plaques can be assigned. Stage Meta is based on decentralized blockchain networks and currently supports Ethereum.