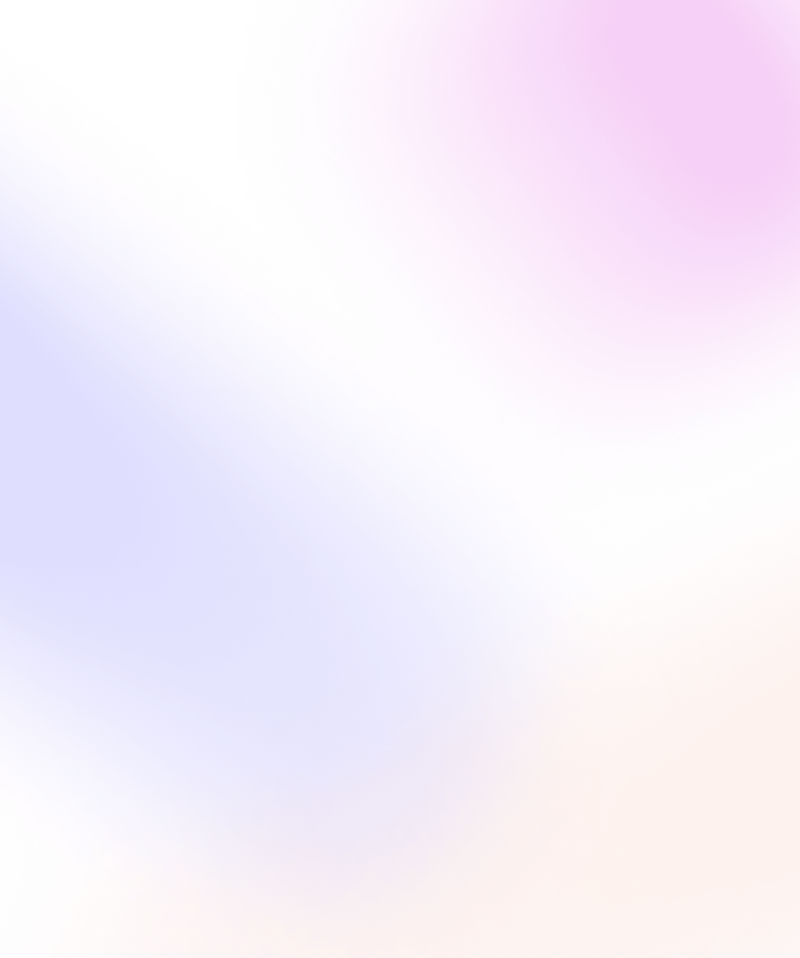 Frequently Asked Questions
Stage Meta is the largest Metaverse platform developed especially for online businesses. It currently consists of five Worlds, broken down into different Land sites where TPAs can be assigned. Businesses who want to migrate to the Metaverse's immersive virtual environment can purchase one of the Teleport Plaque Addresses, assign it to a Land and develop their new virtual estate as they want.
Stage Meta is based on decentralized blockchain networks and currently supports Ethereum. More blockchain networks will be included in the future.
It is recommended to use Chrome or Firefox internet browsers, running on a PC or a Mac laptop or desktop device. Worlds can be visited using other browsers, but they are optimized for Chrome and Firefox. Stage Meta can be accessed from mobile devices through the available Decentralized Wallets in their browsers.
What sets Stage Meta apart from other existent Metaverses is the approach. While other Metaverses are mostly aimed at gaming, social, and other similar ends, Stage Meta was created with online retail and other business uses in mind. It is not a video game; it is an immersive experience for businesses to offer to their prospective customers. The platform has been developed and designed in-house, and you have many monetization options, including trading the Teleport Plaque Addresses themselves. Being developed in-house means there is a better and more customized offer, answers and options to all partners.
Focus on creating and developing a Metaverse for businesses.
In-house development allows for better response to any partner requirements.
Blockchain-based to maintain transparency in dealings.
Various monetization options: marketing transactions with TPAs, developing Land into a functional and immersive business, amongst others.
Stage Meta is currently composed of five Worlds, but the plan is to expand in the future with the help of Creator Partners, who will help build more Worlds and expand the ecosystem. Worlds are the biggest divisions of the Metaverse: Times Square, Dundas Square, Beverly Hills, Presidente Masaryk and Dubai. The Worlds are modeled after the non-virtual locations and contain the Lands, where you can start development for your business in the Metaverse.
Inside every one of the Worlds, you can find the Lands, the smallest unit of property offered. Once you have purchased your Teleport Plaque Address, you can travel to any World and assign it to an available Land and start developing your business.
The size of the Land tile is different for each of the unique Worlds, in the map you can select the tile and the meterage will show for the parcel you select.
The total Land areas in the Meta Worlds are:
| | |
| --- | --- |
| New York – Times Square | 261,557 m² |
| Los Angeles – Beverly Hills | 208,624 m² |
| Toronto – Dundas Square | 127,511 m² |
| Ciudad de México – Presidente Masaryk | 327,302 m² |
| Dubai | 390,231 m² |
| London – Oxford Street | 135,169 m² |
| Paris | 212,924 m² |
| Berlin | 451,995 m² |
| Santiago | 687,033 m² |
| Bogotá | 199,794 m² |
| Buenos Aires | 213,399 m² |
Teleport Plaque Addresses are unique and cannot be replicated. They will let you use coding for your business in Metaverse with a six-character code that consists of three letters and three numbers, which equal 17,576,000 TPAs in total. They act as a smart contract between the purchaser and Stage Meta and can be assigned to an available Land in one of the Worlds.
Once you have purchased one of the TPAs, you can perform any market transaction with it, or you can assign it to a Land in one of the Worlds and develop your VR Web3 business on the platform.
They are only available on the Stage Meta website or OpenSea Collection
The current floor price of the TPAs is $1,000 or its equivalent in ETH.
This price will increase as the TPAs are sold, until reaching the last TPAs with a value of $100,000.
The TPAs behave like any other blockchain-based non-fungible token and you can track ownership on the Ethereum Blockchain. Owning Land is the same as owning any other crypto asset, with the caveat that can use it to develop a Virtual Reality, immersive business space, items, or applications.
You can trade Stage Meta Land as you would any other NFT on the market.
Landowners on Stage Meta have various monetization and revenue options. The TPAs and Lands behave as any other Ethereum-based crypto asset would, and can be traded by themselves, without any developed spaces. Landowners can also develop digital spaces and items, which they can use as VR immersive business experiences for their customers, effectively migrating their online business to the Metaverse. Landowners can use any of the predetermined designs or develop a customized space for their business. Lastly, they can create and build spaces and items, which they can trade with other Stage Meta Landowners for a revenue. They can use the advanced 3D functionality to create their own decentralized applications (DApps) using Stage Meta's resources.
Meta Energy builds the Metaverse, and it's composed of four types: ALPHA, DELTA, LAMBDA and OMEGA.
To obtain Meta Energy:
User activates Stage Meta
User connects their Decentralized Wallet
User buys a minimum of one (1) TPA
Meta Energy Activated
Every user is given an Account name, which they can share with prospective Stage Meta buyers in their circle.
These prospective buyers can then input this Account when purchasing TPAs in the Stage Meta website, this is called "Ping" the Account.
Whenever there is a Ping to an Account, the owner of said Account will receive ETH directly in their wallet.
No. The only way to activate your Meta Energy and benefit from future Pings to your Account is by buying at least one (1) Teleport Plaque Address. You can market your TPAs as you wish, but you need to maintain at least one (1) TPA in your Account to keep your Energy active.
To Ping a TPA means a Minted TPA has been input during the purchase of a new TPA in Stage Meta website.
Whenever a new buyer is purchasing a TPA, they will be prompted to Ping Network Energy to a TPA if they wish to. Whenever someone Pings your TPA, a percentage of the current Network Energy level will be added to your wallet in ETH. You can also Auto-Ping, which is entering your TPA in following purchases. This can be done indefinitely.
You can benefit from the Meta Energy system by collecting ETH with each Ping. As you collect more Pings, the Energy transmitted increases and transforms (see Meta Energy types )
ALPHA: it is the Energy transmitted to any Pinged TPA. This Energy never dies.
α Energy = [X*] % x Current Price (ETH)


*X = current Network Energy Level at the moment of the Ping.

DELTA: it is the Energy transmitted to the Pinging TPA owner. This Energy dies after the first ALPHA Energy activation.
δ Energy = 0.1 x α Energy
LAMBDA: it is the Energy activated and transmitted to the Pinged TPA owner on each 10th Ping. This Energy dies after the first OMEGA Energy activation.
λ Energy = 10 x α Energy
OMEGA: it is the Energy activated and transmitted to the Pinged TPA owner on each 100th Ping.
ω Energy = 10 x λ Energy = 100 x α Energy

See the website for more details on Meta Energy.
You can use decentralized wallets based on Ethereum networks such as MetaMask and Coinbase. You can connect your wallet when prompted while browsing the site, by signing the Smart Contract.
Stage Meta website:
To view your purchased TPAs, go to the website and sign in by connecting your Decentralized Wallet.
Hover over your name at the top right and click on "View Account" to see your information.
On the left-side menu, click on "Metaverse TPAs". There you will see all the Teleport Plaque Addresses you own. You can click on each TPA to see more details.
OpenSea:
Go to OpenSea and open your profile.
Under "Collected" tab you see your purchased TPA.
Decentralized Wallet:
Connect your Wallet and go to your profile.
Open "NFTs" tab and see your purchased TPA.
Assigning a TPA to a Land in any of the Worlds will activate the space so you can develop it. You cannot create a virtual business on Stage Meta before you do this.
Purchase the Teleport Plaque Address.
2. Go to Stage Meta website and connect your Decentralized wallet to login.
Click on "Assign Land" and see the list of TPAs you own.
On the TPA you wish to Assign, click on "Assign".
Select the World.
In the interactive map, find the Land you want to assign the TPA to and click on "Next".
In the Summary page, you will see the details of the Land you chose, click on "Finish" to finalize the operation.
The land is active.
Stage Meta is the ideal Metaverse platform, whether you want to buy, build, own a business or interact in the virtual world. The Metaverse is a virtual 3D representation of all kinds of businesses, allowing them to establish a virtual presence and offering an immersive experience for their clients.
To achieve this, Stage Meta will have three different types of Partners:
Minter Partner

For self-starters and business creators, you can build or have your own Minter Engine for TPAs and impulse the Metaverse activation.

Branch Owner: Expand the TPA sales across the globe if you're business-savvy people or companies that are looking to market with TPAs and gain benefit from Meta Energy transmission.

Do business with TPAs.
Drive revenue to new levels.

Branch Builder: Become a visionary in building Minter Engines as a tech connoisseur that can impulse the TPA sales to new horizons.

Envision new ways to Mint TPAs.
Connect with other partners to showcase your technology.

Meta World Partners

World Builder Partners expand Metaverse beyond horizons and borders. They build a compelling and unique architecture while shaping ideas and imagination, so TPA Owners and visitors can discover and explore.
World Inspector Partners ensure the peace and well-functioning of the Metaverse. They oversee solving a variety of situations and serve as mediator to provide trust and safety.
Land Subcontractor Partners are design-oriented in mind and know how to make spaces memorable. Imagination is the only limit in creating and designing spaces for the Metaverse.

Metaverse Partners obtain public API access to use the TPA cross-Metaverse or enable user teleporting and communication across Metaverses.
Once you have decided what kind of Partner you want to sign up for, please contact our team to review your application and receive further information.
Visit our Guides section in the Whitepaper, you will find updated information for both Desktop and Mobile.